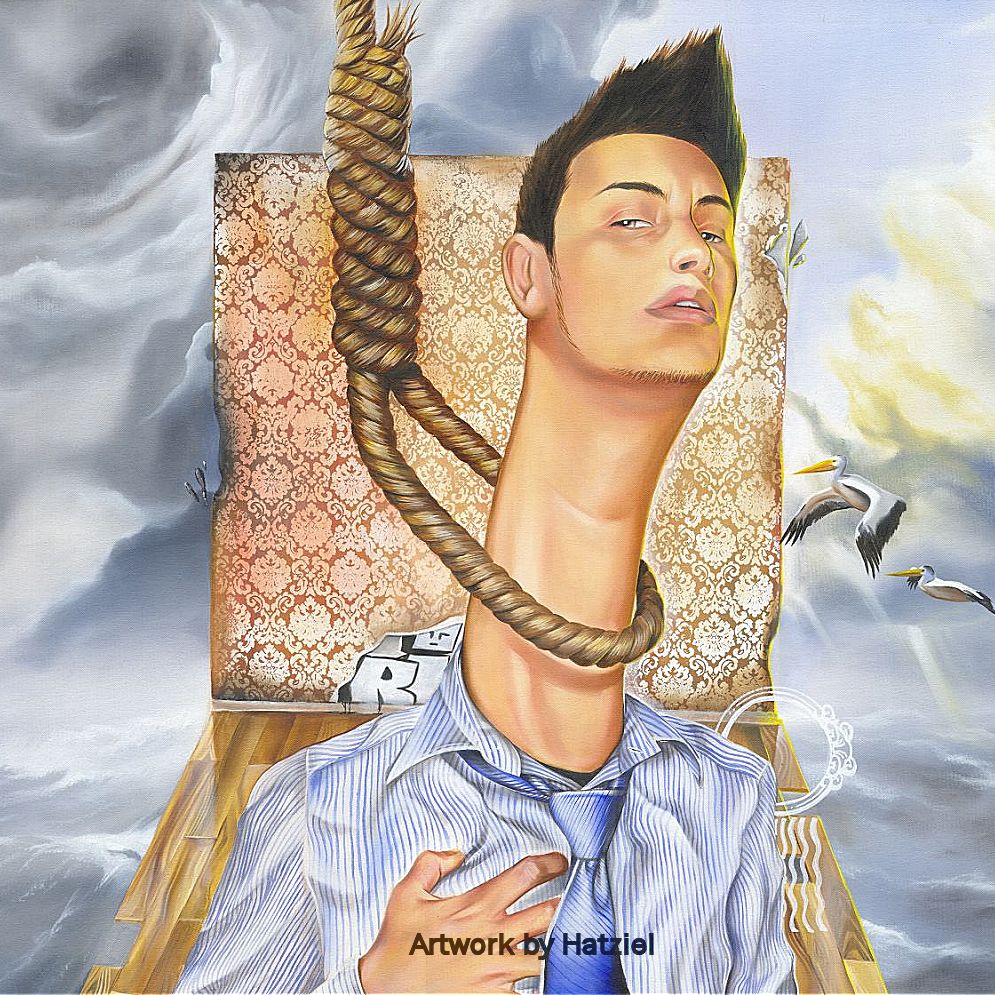 The painting above by Hatziel (Dallas, Texas) encapsulates the frustrations of working as a disadvantaged entrepreneur. The goal of every disadvantaged Startups that RATS has given support is to strive toward a class of privilege or academia.
There is an unspoken truth about Startups in the Game of Thrones - startups are not rewarded until they are proven. From RATS studies, their are generally three ways to prove yourself in a maze, a matrix, or the world.
The first way to prove yourself in the world is to get a PHD that says to the world, I have

studied

to become a master and doctor of my industry. The second way is to be an advid practitioner inside an industry that says to the world, I have

worked

until I became a master and doctor of my industry. The third way is to be born to the right people at the right time and grow into an adulthood that says to the world, I was

born

to and taught by masters and doctors in my industry.
Based upon these three premises derived from participating observations by RATS, RATS begin broadly classifying Startups as academic, disadvantaged, or priviledged.
Of course, this simple sentiment for classism may not shared by the status quo or academics, priviledged, or disadvantaged. Typical physical dimensions for statistics are computed along the lines of race, gender, culture, money, title, social status, training, education, skillset, and a never-ending list of other physical attributes. Ethnographic or bibliometric dimensions are much less common but deeply relevant amidst the disadvantaged. Specifically, RATS uses participating observations to monitor dimensions that are more ethnographic or bibliometric such as:
commitment,
workflow,
mindset,
confidence,
and economy.
Within the image below are the faces of talented young people who may be sterotyped and be disadvantaged as Artists or Startups.