A Little History about Slam Poetry
Spoken word is a form of literary art or artistic performance in during which lyrics, poetry, or stories are spoken rather than sung. Spoken word poets write poems that are to be performed using theatrical elements with or without music. Slam poetry is a competition in which poets perform original work alone or in teams before an audience which serves as judge. Marc Smith, considered the father of slam poetry, launched a reading series at the Get Me High Lounge, a Chicago jazz club in 1985. A year later he moved it to another Chicago jazz club, the Green Mill, and named it the Uptown Poetry Slam. The first slam poetry show was on July 25, 1986. Today clubs and coffee houses nationwide hold similar slams and open-mic nights for poets to showcase their poetry.
Introducing, sho, a Poet
To get a more detail perspective forgotten greats interviewed a poet in the Dallas, TX area named Clint Hoover. Clint uses the stage name of sho. It is during these open-mic nights in Dallas where sho, formally Sho Nuff, searches for forgiveness and redemption through poetry while fighting for his forgotten voice to be heard. His poetry includes rhythm, repetition and rhyme. I think his underlining messages are about his regrets, restitution, and reinvention. "Regrets I have many of them and I will be having many of them. I don't want to speak that into existence that's the reason I hesitated. Regrets mean making the wrong decision and I don't like that. The wrong decision you know will affect me … Now whether it keeps working itself out that's for sure going to happen, but I don't want to go through the negative in order for it to work itself out," admits sho. Ultimately he wants "to make the right decision so we won't have any regrets," societal acceptance, payment for performances and respect. His journey kicked off eight years when poetry promoters overheard a conversation he was having with of his three companions. Later that night he was on stage.
Today we were sitting in Frank Frazier's studio and sho believes that everything about the upcoming years is about growth, improvement, and positivity. Even his name acts like a verbal apology. sho said "the small s is for modesty, not show off ness." He dropped the "nuff" off his name to honor living 49 years and the life changes he has made. "Sho nuff was the brother I was years ago. I have evolved… I'm one year short of a half century. I'm so blessed to have made it. I want to maintain a different persona and simply lower my status and simply become sho with a small 's'," continued sho.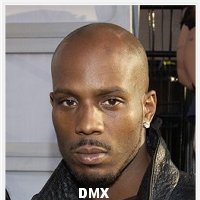 I think sho's Use of the small the 's' is ironic because generally his poetry themes are not modest. sho's poetry is weaved with raw in-your-face, fantasy-breaking lyrics that mainly about relationships between men and women. He writes and sometimes performs to the background sounds of rap instrumentals. "I write to Snoop Dogg, UGK, and Too Short. It's the vibe even though they're not talking…It's that beat that vibe that is flowing through me. I can write. If the vibe is too light or too soft, I can't get anything from it," sho said.
"One of the Biggest Rewards is when You're Heard," said rapper and actor DMX.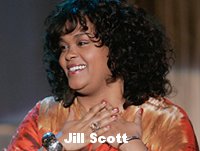 Based on my research about slam poetry, def poetry, and spoken word artists, once the poem is completed, then the words must be performed. The performance gives the words a life and acts as a continual rite of passage that brands that poet. So it is understandable that a poet would be nervous. Sho reveals, "I'm always nervous. I'm always nervous mainly because of the content of my poetry." If other poets share this sort of stage fright it is certainly undetectable because the speakers appearing on Def Poetry, a HBO show, hosted by Mos Def and co-founded by Russell Simmons, Bruce George, Danny Simmons and Deborah Pointer speak with boldness about subjects beyond personal injustices. Def Poetry speakers address poverty, war, double standards, government welfare, corporate welfare, healthcare, religion, and educational access issues to name a few. This show has resurrected a surge in forgotten words. Jill Scott, singer, actress and poet, says, "it's free thought." Mos Def said in a HBO interview that the show wants "to rock the crowd and spark something here and here" [pointing to his head and heart].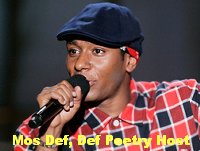 An artist connecting to its audience means that the listeners have received the message and they respond with applause and verbal praise. For others who don't respond sho believes "that they [didn't] get it as I wrote it." Or they did get it, but they can not openly accept the message. "They won't run up to me right after. They will wait until I'm around the corner. They will tell me how wonderful the poem was and the line they remember. But they won't readily acknowledge it during the clapping part," reflects sho. He has hinted that the reactions may stem from his former life where he was not the model citizen. "I left from that world … and it was very hard … in 1999," confesses sho. Or it may be that his "level of thinking may not be in line with other people … I started off the poem … knowing that they [the audience] were going to have a difficult time with it," sho said matter-of-factly. Alternatively, sho admits he needs to improve fluidity during performances. "Fluidity is real easy, not stuttering, no visible fear, being happy and not thrown off by people actually looking at you. That's fluid that's good" sho defined.
I have discovered that many artists are very critical of their work and are continually striving to produce better work. For spoken word poets, one aspect of improvement is audience interaction and it comes at a price. "Poets didn't used to have to pay if they were performing to into an event or in a venue. But the people who are over the poetry places now, they're not poets. They're business people. They want their money … No shame in saying it. I should be getting paid for it. I have over 300 poems and 80 of them are in my mind and they are based on life systems that have been here since the beginning of time," affirmed sho. To see sho's upcoming performances email him at bronzelionaf@yahoo.com. Keep checking back with www.forgottengreats.com for a recording of one of his poems.
Renata Cathey is a writer who is not a poet but enjoys spoken word and slam poetry. She cheers on anyone who can stand in front of strangers and friends and perform their original work. To read more stories by the author go to www.netvins.com.